REBF2013

Renewable Energy, Energy Efficiency Business & Finance Forum
One and only Energy Forum In Myanmar, since 2009 organized by
Kaung Kyaw Say Group of Companies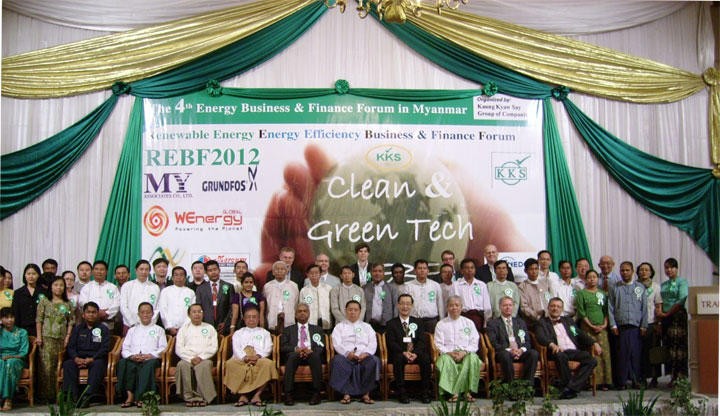 Coming Up
REBF2013+BDM2013
July 1~2 2013
Mingala Hall, UMFCCI Bld.
Yangon, MYANMAR


Exploring your business opportunities

KKS in short form of Kaung Kyaw Say Group of Companies had inaugurated Renewable Energy, Energy Efficiency Business Forum (REBF) in 2009 and it is successfully organized 4 times. This year forum of REBF2013 will be taking place at the UMFCCI Bldg in Yangon.

REBF is the focal point of Renewable Energy, Energy Efficiency Business & Finance Forum in Myanmar where seminar, PPP meeting, product promoting and exhibition are taking place.

Manufacturers, Project Developers, Service Providers, Energy experts, Academics, Researchers from both local and international meet once a year in this forum and chance to share their experience, promote their system & products and meets with stakeholders.

Private Public Partnership meeting is one of the vital point of the forum where stakeholders and decision makers from all organizations such as government sectors, Private companies, project developers, INGOs, LNGOs attend the meeting to find the best solutions for the country in this RE & EE sector and unique networking with higher ranking.

Sponsorship Opportunities

Platinum Sponsor
(Pls contact with secretariat office
for detail)
Gold Sponsor (US$ 2,000)
Silver Sponsor (US$ 1,500)
Bronze Sponsor (US$ 1,000)
Lunch Sponsor (US$ 2,000)

Event Solutions

Other opportunities are available such as Lunch sponsor, Stationary sponsor, Information sponsor and logo sponsor etc..
The status of your participation would be great different if you are a sponsor even a logo sponsor. You will become a VIP status and will get couple of incentives for your sponsorship only.

Contact Address:
Event Secretariat,
No. 31, Pinlone Yeikmon 5th Street,
Pinlone Yeikmon, Thingangyun Tsp,
Yangon, Myanmar.
Tel: +95-1 571284, 1129 3684
Mobile: +95-9 518 3517, 863 2726
Email: mgy@myanmar.com.mm,
kaungkyawsaymdoffice@gmail.com
Web: www.kaungkyawsay.com

Business Development Myanmar (BDM2013)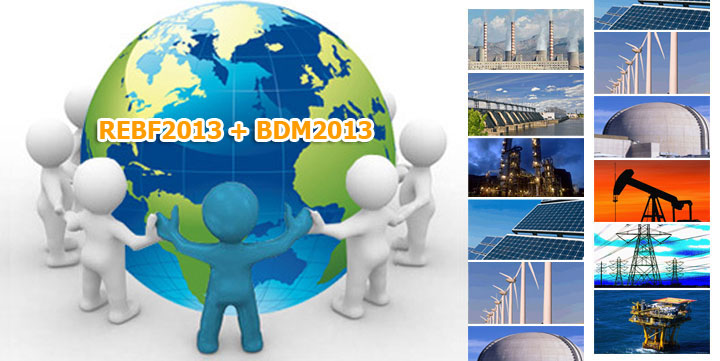 As Myanmar is opening its door and inviting international business partnership while revising all its existing laws to be in line with all others nations. Foreign Direct Investment Law is enacted since November of 2012 following by regulations at early of this year.
It is time for you to find Business Development in Myanmar as Economic Sanction is also lifted recently.
The 1st Business Development Myanmar BDM2013 is designed for both local and international investors for its business development for mutual benefit. It is unique place to get many benefits that you needed for your business development here in Myanmar such as meeting stake holders, developers, speaking chances, exhibiting and product promotion etc.
Grab this opportunities and get crucial step of your business development at this BDM2013.
REBF2013 + BDM2013 EVENT Schedule
"The 5th Renewable Energy, Energy Efficiency Business & Finance Forum" +
"The 1st Business Development Myanmar"
Venue: UMFCCI Building (Mingala Hall & Foyer)

REBF 2013 + BDM2013

Date
Place
08:00~08:30
08:30~12:00
12:00~13:00
13:00~17:00
Day 1
June 20
(Thur)
Foyer
Exhibition (08:00~17:00)
(Official Opening at 10:30)
Mingala Hall
Registration
Conference (Product Promotion, Clean Tech & Environment)
Lunch
Stakeholders Meeting
(Policy, Project Finance & PPP)
Day 2
June 21 (Friday)
Foyer
Exhibition (08:00~17:00)
Mingala Hall
Registration
Seminar (Technical & Project Development)
Lunch
Conference &
MOU Signing
Secretariat Room
Business Matching (by self or pre engagement)
Invited Participants
Private Companies (Local & Overseas)
Exhibitors (Local & Overseas)
Government Ministries (Union & Yangon Division)
Banks (Public & Private bank, Oversea Bank)
UN Agencies (Local & Regional) (UNDP, UNICEF, FAO-ROBKK...etc)
NGOs (Local & International)
Expected Overseas Organizations
Doarm Engineering Co., Ltd. – KOREA
NOVEXX - Singapore
WEnergy Global PTE LTD (Singapore)
CBS (Japan)
Grundfos
NEDO
Mitsubishi UFG Morgan Stanley Security Co.,Ltd (Japan)
Kasikorn Bank (Thailand)
SEAcORE
Expected Local Organizations
M|Y Associate Ltd
Taing Chit Aung Trading
Mercury
Expected foreign delegates
The 5th Renewable Energy & Energy Efficiency Business & Finance Forum
Since its inception in 2009, REBF is not only the unique place for Clean Tech Renewable Energy, Energy Efficiency & Environmental Conservation & Financing but also the Technology sharing & Networking place.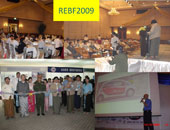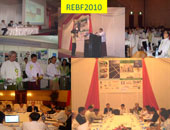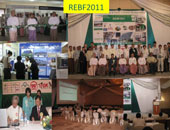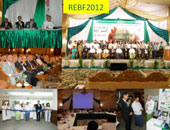 (REBF 2013) The 5th Renewable Energy & Energy Efficiency Business Forum is the yearly held energy business forum and consists of the conference, product exhibition & Public Private Partnership Meeting. It is the heart of business introduction and networking place with the key players from energy sector such as stake holders, investors, manufacturers, traders, the contractors, academics, researchers and the high rank officers from public and NGOs in Myanmar. The foreign investors, the product manufacturers and financing firm are warmly welcome.
Sponsorship Packages
Platinum, Gold, Silver, Bronze, Lunch and Logo

Platinum Sponsor

Please contact Event
Secretariat for Details
to fulfill of your
requirement

By sponsoring event, getting a stand guarantees high levels of interaction with market players, investors and potential new customers and ensures they know where to find you. Showcase your company portfolio, achievements, products and services. Generate investor, potential customer, delegate and academic attention. Promote your brand with a 'hands on' approach to audience benefit from direct and economical marketing. Build a personal yet professional relationship with new and potential contractors and public sectors.

Gold Sponsor (US$2,000)

6m2 Exhibition Space/Booth
Flyer (produced by you) placed in every delegate bag
Logo(L) on conference broacher and backdrop
2 conference delegate pass
Free 20minute power point presentation during conference




Silver Sponsor (US$ 1,500)

6m2 Exhibition Space/Booth (or) 15minute power point presentation
Flyer (produced by you) placed in every delegate bag
Logo (M) on conference broacher and backdrop
1 conference delegate pass

Bronze Sponsor (US$ 1,000)

6m2 Exhibition Space/Booth
Flyer (produced by you) placed in every delegate bag
Logo(S) on conference broacher and backdrop

LOGO
Sponsor
US$200
Logo on broacher
& backdrop

Contact Address
Event Secretariat,
N0.31 Pinlone Yeikmon 5th Street,
Pinlone Yeikmon, Thingungyun Tsp,
Yangon, Myanmar
Tel: +95-1-571284, 1129 3684
Mobile: +95-9 518 3517, 863 2726
Email: mgy@myanmar.com.mm,
kaungkyawsaymdoffice@gmail.com
Lunch Sponsor
Stationery Sponsor
Information Sponsor

The outcomes REBF2010 - 3 Major Business Deals Successfully Signed
REBF2011 - 2 MOUs signed & 2 Agreements contract signed