Welcome to Kaung Kyaw Say Engineering Co., Ltd.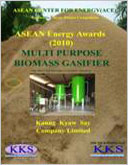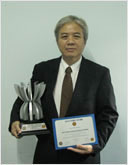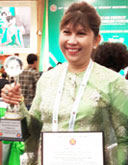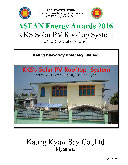 We are the one and only private company in Myanmar doing the Renewable Energy Related Business aligning with the international organization such as AC

Read more...
Kaung Kyaw Say Co., Ltd.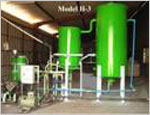 We are manufacturing the biomass gassifiers, Micro Hydro Power Generating Plants, Community Scale Biofuel Processor. The commercial scale biofuel (both biodiesel & ethanol) production is planned as our future project as we could manage the community scale.
The investor or the funder are warmly welcome to this project either funding or benefit sharing. We are also involving not only in the renewable energy sector but also the awareness and promotion of energy efficiency & conservation.

Read more...
Renewable Energy & Energy Efficiency Business & Finance Forum ( REBF )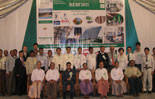 We successfully organized and hosted the 1st Renewable Energy & Energy Efficiency Business Forum (REBF2009) on December 14, 2009. It was the historical movement and the mile stone of our company in this energy field in Myanmar. As it is planned to be held this Energy business forum yearly, we could managed the 4th REBF in last year 2012 and planning to hold the 5th REBF forum in this year 2013. We are inviting all the interesting parties to join this forum.

Read more...